Get Your Vehicle Looking Like Itself Again with Ford Body Shop Service in Chester, PA
Recently involved in an accident or collision? From dents and scratches to more comprehensive damage, your car may need some work to restore its prideful condition. And for shoppers form nearby Springfield dealing with these types of situations, our team at Murphy Ford offers a professional solution. Our Ford body shop here in Chester, not far from Glenolden, is where everything from aluminum repairs to paint applications are conducted on your behalf, getting your beloved vehicle back into top-notch shape in a timely fashion.
What to Do Following a Collision
Follow these steps in the unfortunate case of an accident:
Check on the safety of those involved
Call 911 to establish a documented report
Collect the other driver's information
Set up towing for your damaged Ford model if applicable
Arrange a Ford collision repair appointment in Chester
Study our estimate before signing an agreement
Keeping your Ford a Ford with Collision Repair Service in Chester, PA
Do you appreciate the reliable design and premium performance of the Ford model you own and operate? Our team at Murphy Ford in Chester, not far from Springfield, wants to help you maintain ownership expectations and protect this automotive investment long-term. With collision repair guidance - both ahead of an accident and immediately preceding an accident - you can feel confident behind the wheel for many miles to come.
How to Prepare for Collision Response
There are several relevant steps you can take to prepare for an appropriate response if an accident on local roadways around Glenolden were to occur. We recommend keeping an OEM collision guide as a reference inside your vehicle to inform next steps. You should plan for original parts coverage with our team here in Chester ahead of time, also keeping the contact info of our Ford collision repair facility near Philadelphia readily accessible. Finally, you need to account for changes in weather and other relevant driving factors that may impact your safety on the open road as part of standard accident prevention practice.
Services We Manage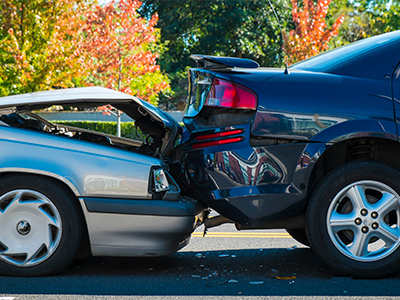 Our team of I-Car certified technicians is more than happy to complete the following repair requirements for Philadelphia drivers that choose to schedule an appointment with our Chester, PA Ford body shop:
Aluminum repair
Comprehensive body repair
Paint repair
Scratch and dent repair
Qualifications of our Team
With respective I-Car, ASC and Water Bore certifications, these body repair experts are qualified to work on every make and model. Utilizing body repair equipment and cutting-edge technology, the precision diagnostics applied to your car ensure a successful service appointment each time. On the paint department end, we implement water-based paints that are approved for the environment and officially by the EPA. For aluminum repairs, our state-of-the-art isolation center distinguishes our quality of customer service from other body shops you may also consider around Wilmington DE.
We accept all insurance companies for this work to make it a convenient experience, even providing off-site rental services to keep you on the move while your vehicle is in our shop.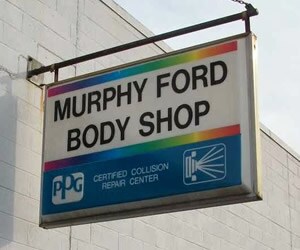 History of the Body Shop
This Ford body shop in Chester has operated since 1955. Many decades of experience refined our process to ensure the level of care we provide is unrivaled and tailored to your vehicle's specific repair needs.
Fill out a Contact Form to Get Started
Schedule a body repair appointment here in Chester today by providing us with some details on what you're specifically looking for. After submitting a contact form, a team member will reach out with information regarding the next steps.
Connect with our Ford Collision Repair Center in Chester Today
We look forward to helping you keep your Ford a Ford, preparing for collision and accident response in a professional manner. Reach out today to learn more about recommendations, discuss collision repair options, and much more!
Hours
Monday

7:30 am – 4:30 pm

Tuesday

7:30 am – 4:30 pm

Wednesday

7:30 am – 4:30 pm

Thursday

7:30 am – 4:30 pm

Friday

7:30 am – 4:30 pm

Saturday

Closed

Sunday

Closed